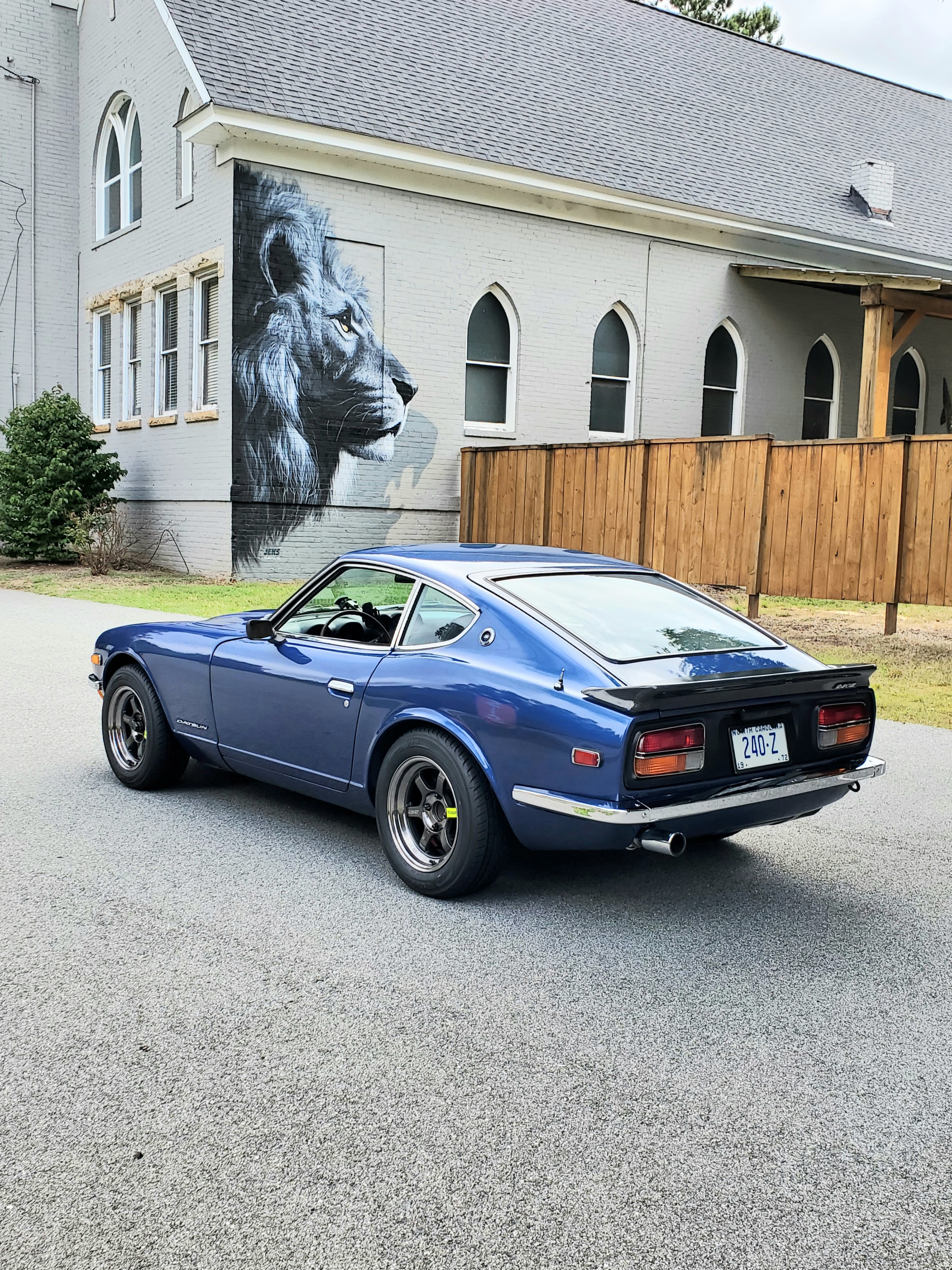 Posts

38

Joined

Last visited
About jackmau
---

User Group:

Members

---

Member ID:

32493

---

Rank:

ContribuZor

---

Content Count:

38

---

Content Post Ratio:

0.02

---

Reputation:

3

---

Achievement Points:

310

---

Member Of The Days Won:

0

---

Joined:

10/22/2017

---

Been With Us For:

1678 Days

---

Last Activity:

---

Currently:

---
Clubs
My Cars
Zcars Owned
About my Cars
Recent Profile Visitors
The recent visitors block is disabled and is not being shown to other users.
jackmau's Achievements
ContribuZor (5/14)
Rare

Rare
Recent Badges
You think a 50mm 8 sided Fork Cap wrench would work.

https://maseraticompound.com/collections/datsun-240z-parts/products/datsun-240z-rear-deck-toolbox-edge-liner I found one. Will take measurements and try to find one close at stores or online.

My description of part was not very good. If you open the lids this trim is around the rim of the opening at the top in a U shape. It's just to keep the lids from metal to metal contact and to create a tighter closed lid. Sorry my first post was so vague. The link you posted matched my poor description. I have search so many vendors and haven't come across any to date. They were glued or silicone on at factory and mine were never reinstalled after PO had it painted I guess.

Anyone know of a vendor for the edge trim that lines the two tool boxes to prevent rattling. I could make some basic trim edge work I suppose. Mine has been missing since Z was purchased. Thanks.

Try BPR6ES-11 . Wider gap . You will love your ZT carbs.

I installed Vitaloni Baby Turbo on my 240z. They are not too large and the convex option on the passenger side is great. The adjustment range is very good on these mirrors.

Check Ebay. I acquired one a month ago.

I purchased one from yoesheadporting.com It is a very well made aftermarket part. It has been working great for me.

That is great help. Thank You zKars.

Anyone know of a supplier for the 4 pieces of rubber trim (2 per bin) that keep the tool bin lids from rattling when closed. Mine are missing. I'm sure some basic trim could be ordered and cut to fit. Just wondering if anyone knows of a vendor that carries the edge trim or a size that has worked well.

I used a die from my tap and die set and carefully cleaned my threads. I can now break them loose and turn with fingers. Its hard to put seats in their position without scraping threads a little on my car and who knows who removed them in the past and didn't use care but mine were a pain to remove even with ratchet wrench. Now its not bad at all to remove seats now and we all know how much easier things are to work on without them in car.

I don't understand the delete the smog line. Doesn't it just connect to the vapor tank. All the other connections look the same.Filler,vent,vent,vent,supply,return. Tank looks good to me. Can someone explain how to delete this line that goes to the flow valve on a 240z.

AK260 could you please post your MAP curve that you are using. Thanks

Thanks for checking on that and the other replies guys.

Sorry forgot to mention in first post my car is 10/1971 240z. All the kits mention S30 so don't know if anything changed over the years. With such light torque specs just want to make sure I get it right.