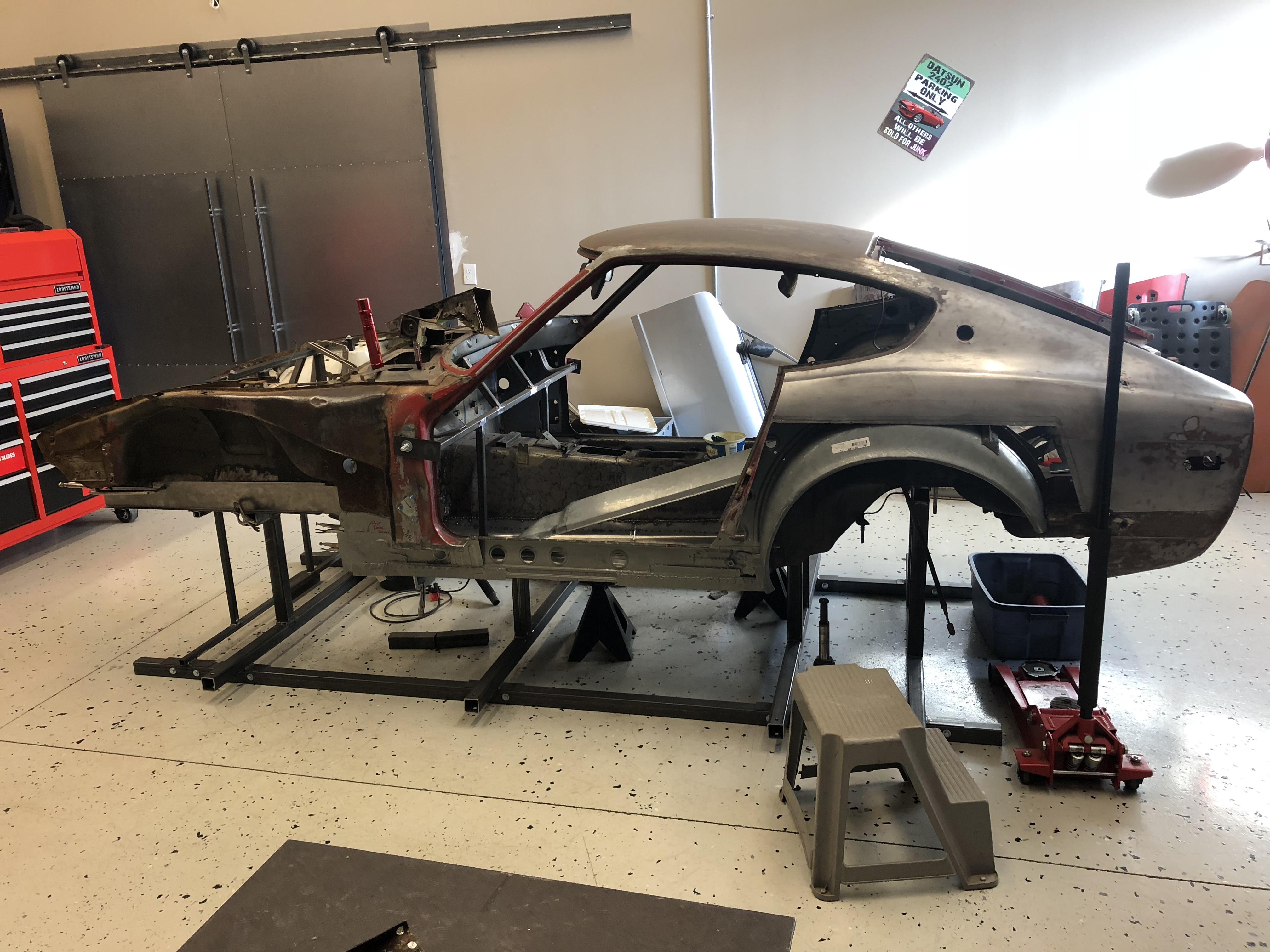 Content Count

49

Joined

Last visited

Days Won

2
Community Reputation
50
Excellent
I thought I saw some custom mill work on your mini brake. Is that a Smithy lathe in the background? Your brake is a great tool for making all the small brackets. Thanks for sharing - I wasn't joking about copying it 😀

Yup. Oh well ... time to start templating the rad support I guess....

Not what I wanted to see at 5:30 on Friday on a long weekend 😕😕😕😕 ...cue @Captain Obvious....

Ok true. I guess this project actually started sometime in the 90's 😀

PS: thank you, and I blame this whole obsession on @wheee! 😉

Yup - same idea exactly. I used square tube instead of plate because the section adds strength without all the weight- kinda like our cars 😀

It is internally geared to 60 rpm but it was too fast so the large gear brings it down to 10-ish rpm.

Hey Captain - the mini brake is fantastic! I will be copying that! Plenty of times that I need a 4 inch piece and cand be bothered to drag out the 4 ft bender. Making tools is fun - it could become a whole separate (probably expensive) hobby for me.

Haha - good point for sure ! The bead roller started out as a Princess Auto (Harbor Freight basically) special. It was junk. I kept the dies and started over. Gears are from Boston Gear, Motor was pulled from an electric hoist. It was a fun project on it's own!

You left out Big Bertha! Now she's upset 😕

"Framed" but not floating ....

I have a garage full of misfires😉. I guess I should post those too!

Didn't have too much time today but got the passenger firewall patch fabbed up .... Cardboard pattern .... Traced onto some 20 ga .... f Rough bends on the brake .... And clamped in place ...