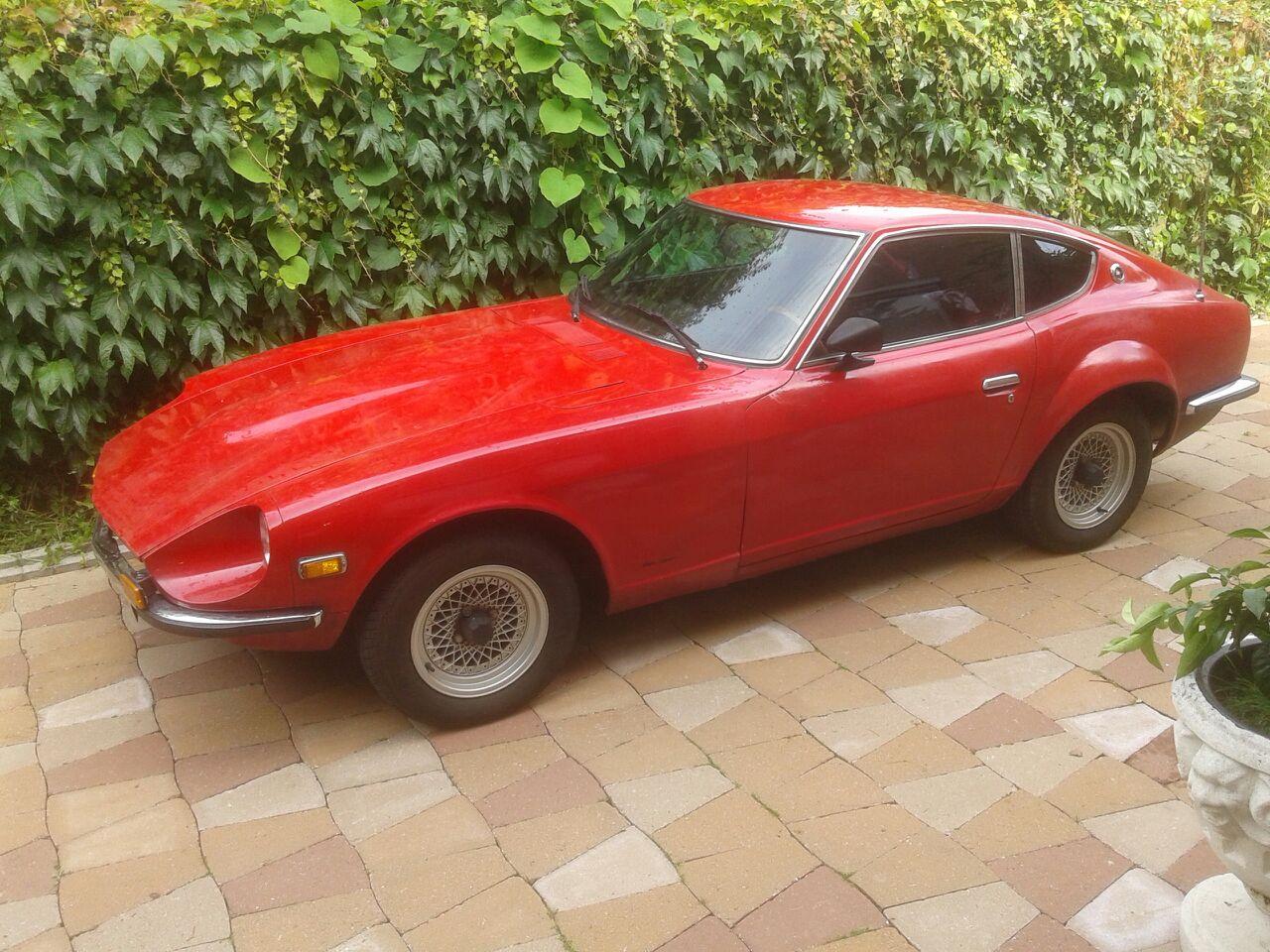 Content Count

311

Joined

Last visited
At a certain airspeed something starts to vibrate, maybe it's in the air mass meter. Take the airfilter and stuff in front of it off and look if it's gone.. For the running of the engine, got an airleak? it's not running well..

Don't think they got that one for that price, and with warranty. I hope for you they do .. let us know!

In Europe.. these days it's more like 1500 euro for a garanteed good 5 speed.... who is selling them for 450 pounds or euro? I've seen none lately. Prices have exploded... The only one i see here in the Netherlands is a 5 speed from Greece for 750 euro? no warranty and shipping is an awful lot of money i guess?? It's a good but used one.. yeah right...

I once drove a S800 cabriolet, from a friend…. we laughed , 2 guys, over 6 foot 4" in that little car.. it was a restored red one..

See nothing.. wheee.. only a black box with white cross..

I'm sure the dutch/euro version of the 240z came with the stone guard.. They lasted not very long in our weather…. and were thrown away. My very Original 280zx 1979 has one to! (still in my cellar/parts shop hahaha… I got an Original stone guard plate for you if you want one ….. so you can now get a supporter of my restoration 😁

No.. it's long gone.. to a z-fan..

Your refering to my picture? Yes that is a premuffler , for so far i know the latest type and partnumber.. Original nissan.

I would take it apart and put new grease in it. maybe you discover a brandname somewhere in it.. check the elec. motor and the antenna sliding contact, there you can see how many times it has been used. (i've seen contacts that where gone, just by going up and down.. to many times.. haha..)

Somewhere on or in it should be the brandname HARADA..? i'm not shure yours is one.. only thing missing is the drain tube under it but that can be replaced by a peace of tubing.. (there is a hole in the inner fender in your car to put that tube through to let rainwater out.)

Interesting… as an (old) electronic engineer.. i think it's a nixie tube display? let me know what the problem is.. first find out where the electronics are sitting for it.. and that will have a lot of wiring to al sorts of sensors everywhere in the car.. the display doesn't work or does it light up partial..? Nice 280zx just the color is not my cup of thea.. as the english say haha... good job!

If you just want to drive a nice restored classic, don't restore it yourself, just buy a good restored car. If you have to pay someone to do it you will have to pay 10's of 1000 dollars/euro's whatever.. I'm in the last let's say half a year of my 280zx 1979 slick-top sort of restauration ( engine and so was perfect because of low mileage (kilometers in my case) and i'm after a perfect paintjob that will take place in a month or so i'll be going over 15000 dollar and then i'm NOT COUNTING THE MANY, MANY HOURS I GOT IN IT MYSELF.. Yes it is... and should be a labour of love. otherwise you don't have to go through all the trouble. And if you think you can do it yourself, you need to be a handy man.. otherwise forget it.. (i have seen some people who started it but it never came to an end.. it ends like a bad dream and a big moneypitt.

BTW... does someone know what part this is.....???? it's about 3,5 " wide.. (8-9 cm?)

First part in color.. (without finishing layers of colorless) End result will be much more shiny 😎

Start of the repair of door.. Door lower edge were not perfect so welded some new steel in.. the 2 doors are ready for paint by now.