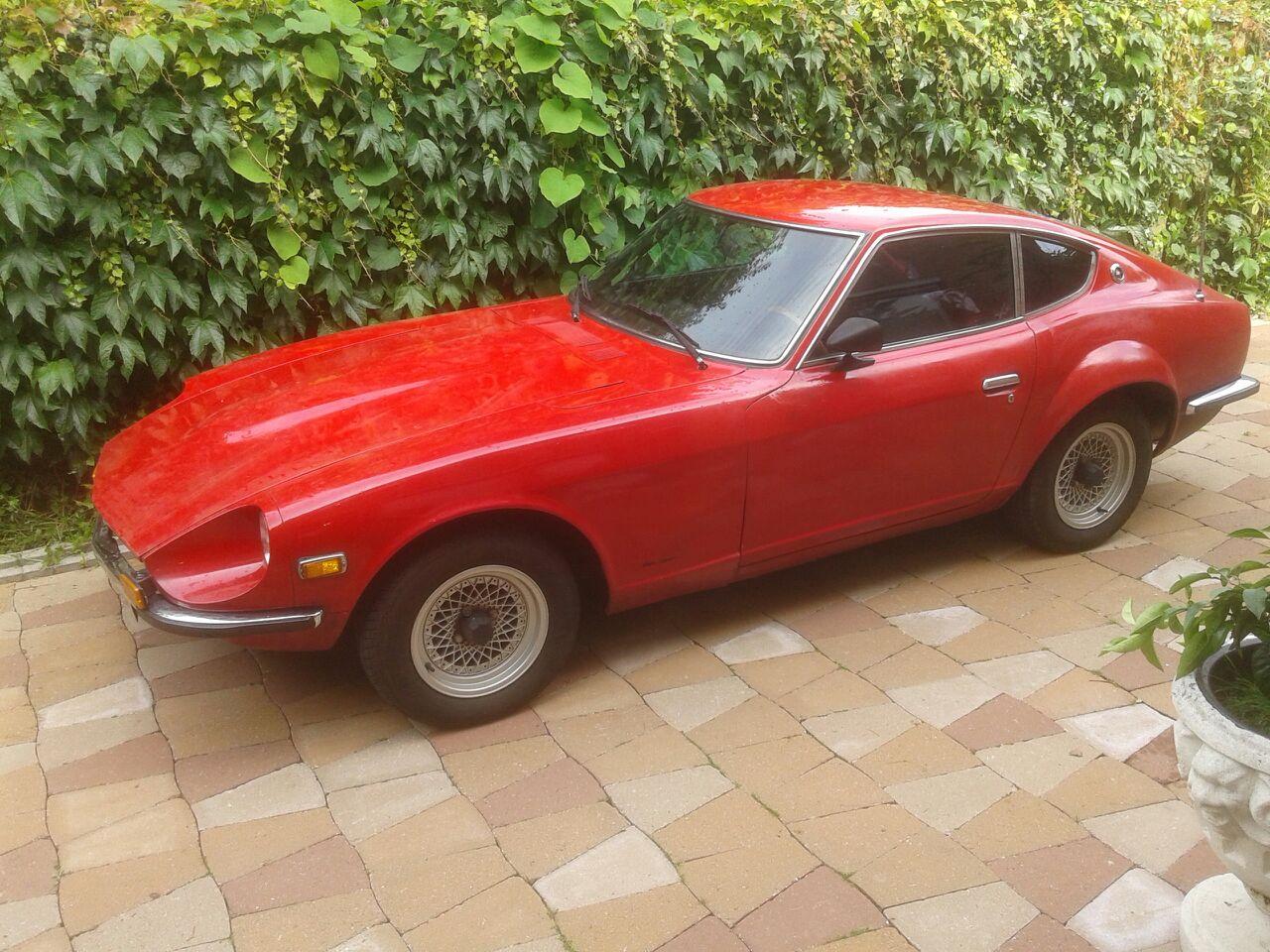 Content Count

255

Joined

Last visited
Ofcourse… a car like that for 4k.. where can i order 20 of those? Could it be a scam? it stinks to heaven if you ask me!! eh 20? make it 100!

Don't forget the F byhind the 350 (Not Celsius.. i guess..) 😅

Could be your hazard switch. in the rest-stand it has to make contact to connect the power through to the lights for the brakesignal.. these (USA) switches have 6-9 contacts? Euro has only 3! 🙂 You can sheck this signal way on a 240z elec.diagram

I was told that this (see 2 pic's) was a middle part of an 240z Original exhaust! Is it or what else is it??.. the number on the mid damper is 20050-N3000 (Could it be from/for a 260z?) I've got this part reserved for someone and just want to no what i'm selling here!!! The number tells it's a later number for the E4150??

Yeah your missing the fact that such a car is a bargain .. over here a rustbucket with warn out mechanic's is 15000 euro... WAKE UP U.S.A. !!!! The fact that these cars were mostly sold in de States let you think it's a cheap item... (Most have rusted away and everyone wants one..) These cars were 3-4 times more expensive overhere (Europe) than a Ford Taunus (yeah that's what they are called overhere with a 1300 or 1600cc v4 engine.. (overhere midclass) ) offcourse we got the 5 speed standard in a 240z but still .. Little boy's who walk aside of mom and say: Mom look!! What a nice car!! And also i've seen cyclists looking over their shoulder and run into a street light pole! i was LMFAO.... !!!

Residual pressure valve.. here's one from Jeep... 😉

Map Location:Norway Sorry just asking myself.. Your in Norway and have 2 240z's in Nevada? (If the floors are good i think it's a no brainer.. i want them… but shipping would be to expensive..)

And that would be NOT over 5K ??? 😂😂

I have made a new wheel in my 240z. took an old one. Took the old fake wood of and made new mahogany around it.. took me 38 hours work incl. 8! layers of paint.. I'm shure when you sanded the old wheel and put blank paint on it (6-10 layers of boat lacquer) it will be brighter, like in the brochures. Lot's af polishing also needed..

Mr Roomba? that sucks… 😂 sorry ...

so beautiful car.. such crap!

on 8:30 min. you see his goodby to the car..

Let them know! Mc.Laren sucks!!! (although i would like such a nice car in my frontgarden, just as an garden object!)

http://www.cardomain.com/ride/645045/1973-datsun-240z/ Try this one.. giant story about lowering the roof.. (only problem, i got a message that this site was not accesable due to european regulations protection of data )

After my first reply.. i red your : "no damage" hihi.. so funny… (the first thing i saw where the dents haha... makes them also out of balance..) But still a bargain!!