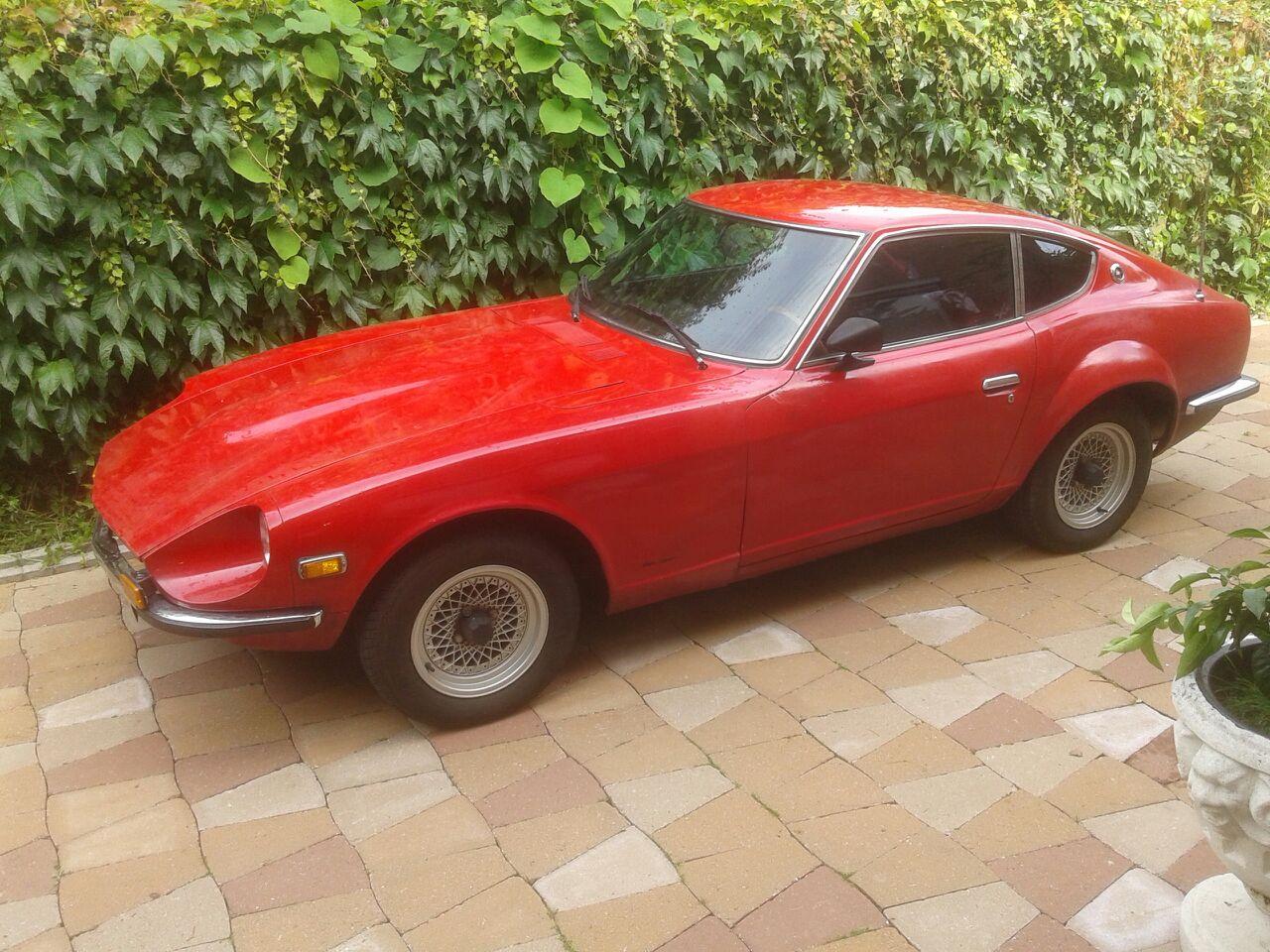 Content Count

292

Joined

Last visited
Good to hear you found the problem.. only thing i wanted to ad is clean your injectors with injectorcleaner.. you put it in the tank with some new gas and just let it run. most times these old injectors don't give the same amount of fuel each time they fire.. it's just an extra.. maybe it will run even better after a good clean.

No..no… I live in the Netherlands.. HOLLAND... The Dutch! Haha.. confusing hey? Des pay bas...

Most likely.. your heaterdoor has lost the foam that ones was on it. when you restore this you can also look for problem #2.. because you have to take it out of the car.. sorry..

As a teacher ones sayd: there are only stupid students that don't ask.. Maybe the 3 is a marking from a head restorer so he knows it was one of him.. is it 123456 in all of them or just a 3 (in the 3th cylinder?)

Btw.. those hubcaps are also pretty rare... i've seen a ad on ebay (was last year or so..) someone askt 3000$ for 4 new caps in the Original boxes.. pfff...

No no.. the rimcolor! Where this one on the pic (from a car from a ex-Nissan dealer) is black.. i've got some Original wheels with first Original paint on them and it looks like a dark grey, a bit blue-ish .. THAT's were i want the paincode of.. but it is going to be difficult i think.. I ask these things because i want to start later... next year or so(?) with a restoration on my 240z early 1971. (and yes i know those are 260z wheels but i think they look good under my 240z.) Those hubcaps i have also. i believe they came in a few colors, i've got these blue ones also. and a few without the blue, they are chrome were the blue normally sits around the Z..

Draai =turn or turning and bank = Bench.. so…. a draaibank is a turning bench.. haha.. sometimes things are called completly different.. a Lathe (zeg maar lèèthe.. met de engelse th..) is a nice example..

As an (ex) electronics repair man.. i also look for the better stuff... ( I HATE CHEAP JUNK!!) In 2012 i designed and build my own new kitchen.. I told the german kitchen man (german quality still good..) i need a new kitchen without the appliances .. huh?? he sayd.. Yeah.. i'll give you the dimensions from the apl. and we design together a nice kitchen.. he agreed.. I bought almost all my appliances. second hand out of showrooms from the german brand name Gaggenau! It's wonderfull, prime quality.. My coffeemachine was a used one.. in the showroom.. It had made over 10000 cups of coffee, i overhauld it after 10642 cups and now i'm going to make my 18558th cup of coffee!! cheers! I bought the coffeemachine with a steamoven for 1600 euro.. not cheap about 2 years old maybe 3.. sitting in a showroom the oven was as new.. both appliances together are over 5000 euro.. so i think it was a good deal.. (again.. after repairing a lot of appliances.. I HATE JUNK!!!!!!!! )

Wow... some bondo there!! I ones restored a door where i hit the underside door with a hammer.. a piece of bondo broke of about 2 by3 inches big!! came from a California-car! Hi .. Ive got a Original new 240z/260z doorskin, years ago bought it from a ex-Datsun/nissan dealer. It's possible it has the 260z partnumber on it.. but it has a orig nissan partnumber on it. If i had a micrometer i could tell how thick this orig. one is.. :-( Another question, does someone have the colorcode for this type of (260z) wheels? It's a blue-ish dark grey i see on my originals.. (the pic shows a restored wheel by a Nissandealer where i saw this one.)

Is your new (but not Original) seal thicker than the one that came out there? (hope you still have the old part..) In this time of many aftermarket parts.. maybe the new seal of bearing is .5 mm bigger and thats a problem..

In this topic you can put parts with (real or unreal) high prices people ask these days for Datsun z (and zx?) parts.. Reason is i got a set of 240Z AND 260Z doors… The 240z door set is in still Original black metallic without rust! and the 260z set is with new doorscins (one is on the door already, the other comes with a good door.) (Not complete doors only the metal part, no glass or handles and..and…) One time i askt 600 euro for a door.. i got questions like: are they made out of gold? To tell you the truth, here in europe a door is no where to find… i'm not selling but what i ask myself is: what's the price in the U.S of A on a very good door (one with no rust or dings in it!!) ? Another one… A early as new rear window glass with naturally vertical heaterwiring in good condition! What do you think or "have seen price" .

By turning bench 😁 Bart means a Lathe.. Oh and by the way, how did you know the castlenut had to be fastened to 70 Nm? just kidding!! ... as they say: just busting your chops (of zoiets.. 😉)

Glad to say: Euro version does not have that (crap).. haha. the only dual filament bulbs are the running light/brakelight. (and some people manage to push the bulb so hard into it's filament that the brakelight becomes the running light and viseversa.. watch carefully the side tabs on the bulb.. they differ in hight position on the fitting. When you push them in and turn it has to go easy.)

Side markers that brighten when braking?? Hahaha… somebody has made some changes in the elec. cables and you must have side marker bulbs with double connections on back? huh???