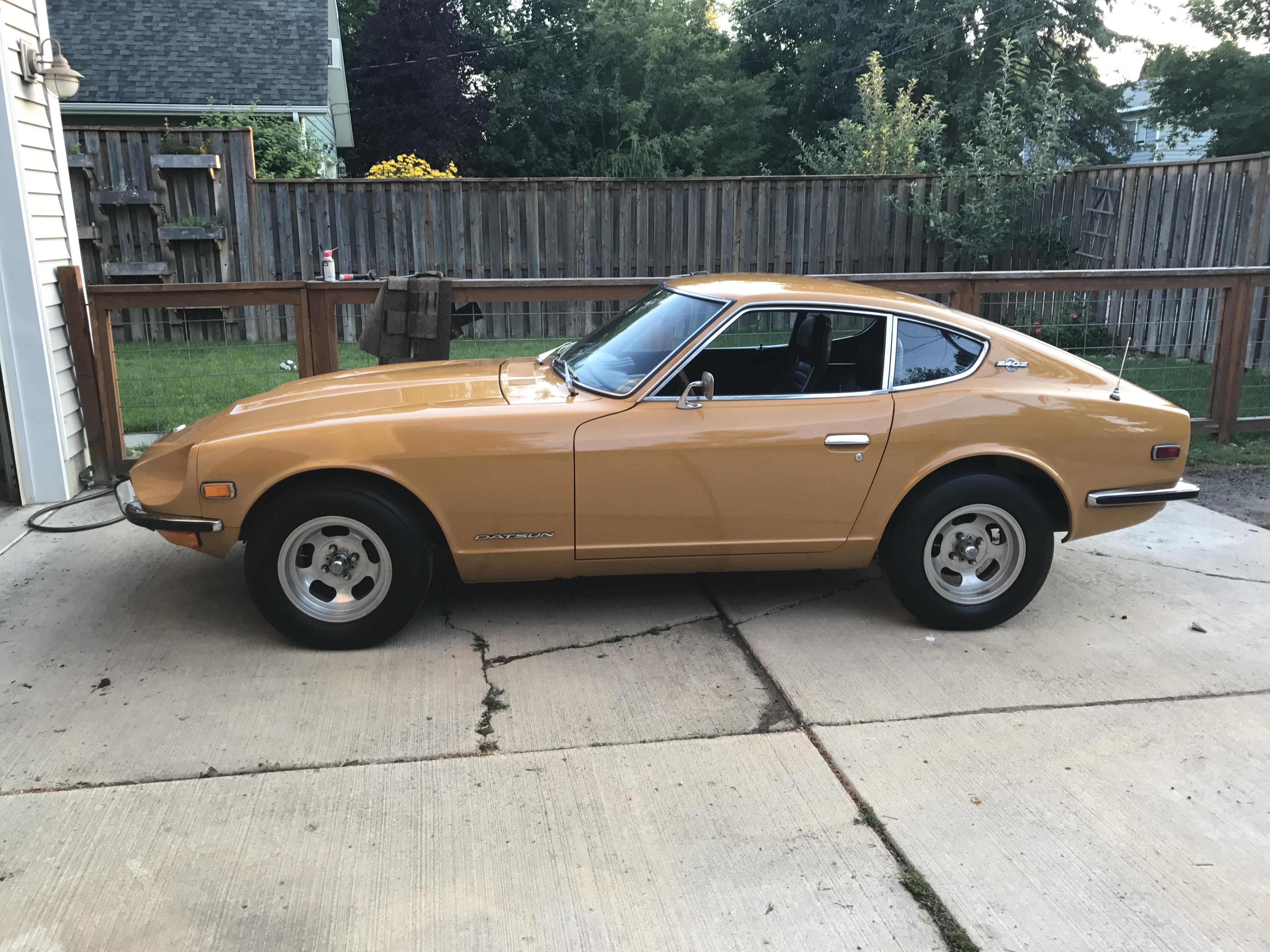 Content Count

678

Joined

Last visited

Days Won

7
Community Reputation
335
Excellent
My Cars
Zcars Owned
About my Cars
The statistics on the JJ are 1 in a million. Which is a pretty small decimal point. But I agree it should be removed from the market. We already have enough Antivaxer fake news spreading around. I don't want to add to it. My area has had the opportunity for vaccines for over a month, I have 20% of my employees take it. So herd immunity won't be an option in our area for a while or ever. Then Tucker decided to spread a bunch of misinformation, which also didn't help.

Vac hoses have to be equal length. That's about it. It's an odd shape, but I want to use it since it's cool and vintage.

1

Well, hide it and mount it cleanly is the plan, down low near the transmission or something?

Gotta find a place to hide this vac accumulation tank

Old and new playing nicely

I sometimes think the meticulous is my actual hobby:)

2

1

So far all testing fitting is going really well.

1

I love making/ designing parts! I think it's my favorite part of this strange hobby. This is a zero hole in my car EFI FPR mount. Next I will have it cnc cut. This is just 3D printed. Draw, design, test and make. So much fun. I really like how simple this radium fuel pressure regulator is. Uses a Bosch top. Very well thought out.

Spacers are done. This should work awesome

3

Here is my E31 flow data.

Tuners fight constantly about using TPS over map. It's a very polar opinion.

You will need to get a vac signal from each runner and combine somehow, either in a vac log or vac tank. Then send that to the map signal and the fuel pressure. Brake can run off the same spot on the manifold. My favorite new throttle bodies are the Borlas. The fact that they have the vac on each runner is a huge plus.

SK ITB update! Fuel rail is looking sweet!

The SU choke works very well. Maybe something is wrong?