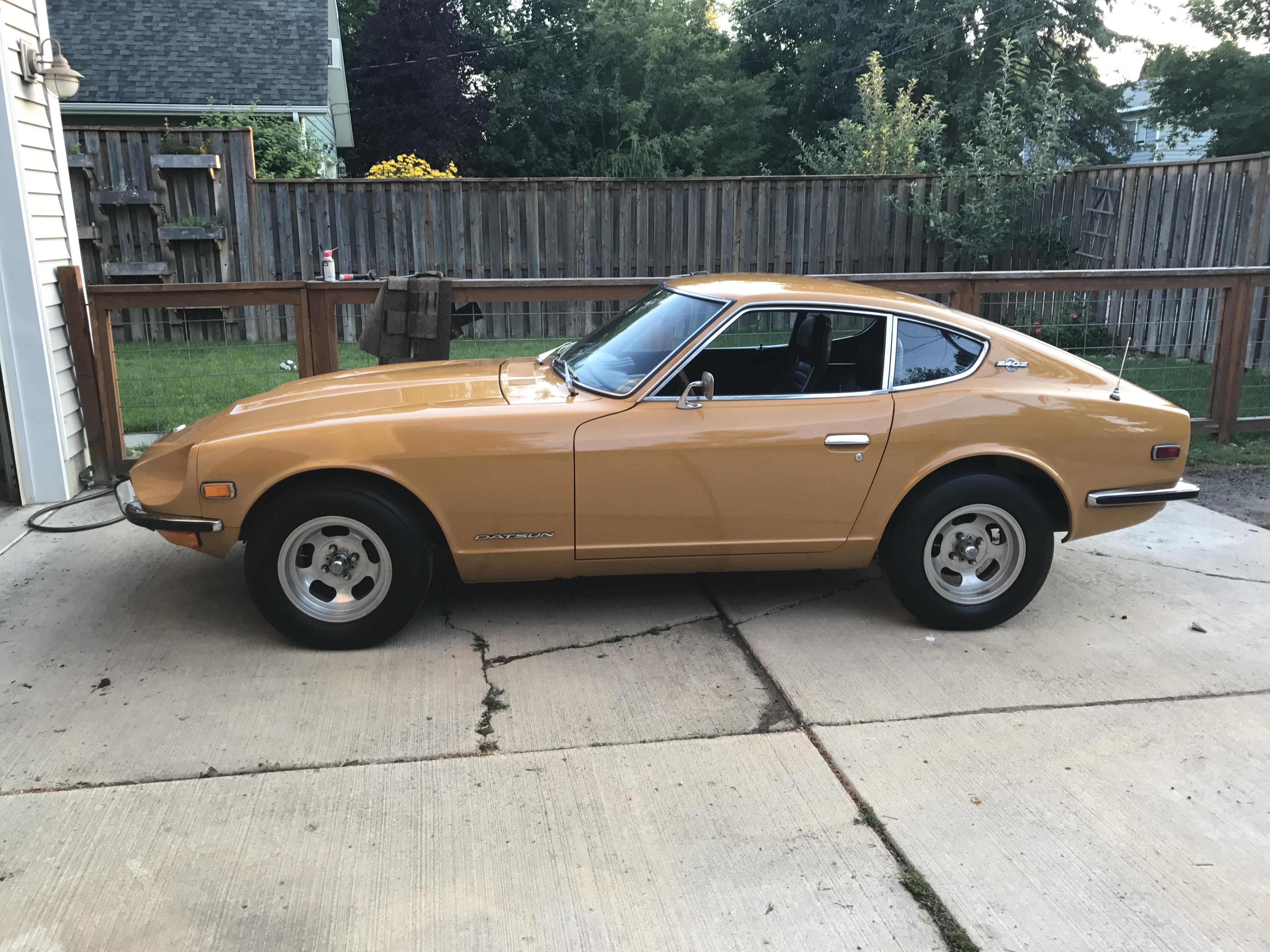 Posts

715

Joined

Last visited

Days Won

7
About duffymahoney
---

User Group:

Members

---

Member ID:

32331

---

Rank:

ExperienZed

---

Content Count:

715

---

Content Post Ratio:

0.44

---

Reputation:

351

---

Achievement Points:

4,092

---

Member Of The Days Won:

7

---

Joined:

08/25/2017

---

Been With Us For:

1615 Days

---

Last Activity:

---

Currently:

---
Clubs
My Cars
Zcars Owned
About my Cars
duffymahoney's Achievements
ExperienZed (11/14)
Rare
Recent Badges
Only looks like they have L?

The rubber ones are Nismo and were part of a kit Nissan sold for L6.

Well I won't stop ****ing with my car, so I only have like 400 or so miles. Works perfectly. It's one of my favorite mods.

The usb cable that came with my haltech would always crash. I replaced it, and it don't have issues anymore. Maybe try that first? Currently i have zero screens/ filters

Taka or Mike Malone always have some, but get ready to spend some coin$. The mikuni facebook group is also great.

I think I have all the kinks worked out. Time to road tune. FullSizeRender.mov

Driving a car is dangerous stuff. Probably the most dangerous thing we all do every day. Soon our cars will drive themselves and the death rates will be fractional of what they are now.

My 2nd set of vintage SK throttles are just about done. Only think left is to come up with a tps solution. They are a gift to my 3.1L engine builder Andrew.

1

Well the day has finally come to use a heat shield. This is the one that came with my vintage SK ITB setup. How it installs originally didn't protect my wiring to the firewall enough. So I shifted it down 2" and then slotted it. I hate the look of sheilds, but it was time.

Fine, a medium amount of tuning

2

I figured out all my ITB issues. My fancy no contact tps sensor has this goofy huge 0 volt rest area. I had it clocked, but from 0-75% throttle the tps didn't change at all. Then 75%-100% throttle it would move. Basically 0-1.1 volts at full throttle. So it would bounce .00-.15 volts and the ecu thought that was like 0-10% throttle. So clocked it 70 degrees. Starts around 2volts and goes to 4.3 volts. It's super happy. Somehow this took forever to figure out. I can be so dumb. Now I can actually start to tune it. FullSizeRender.mov

1

I have 2 friends with DSI motors with the PCV port blocked. Glad he isn't doing that anymore.

I think it would just go out the valve cover? I have no clue.

Boggling that his answer is just leave the vapors in the block.