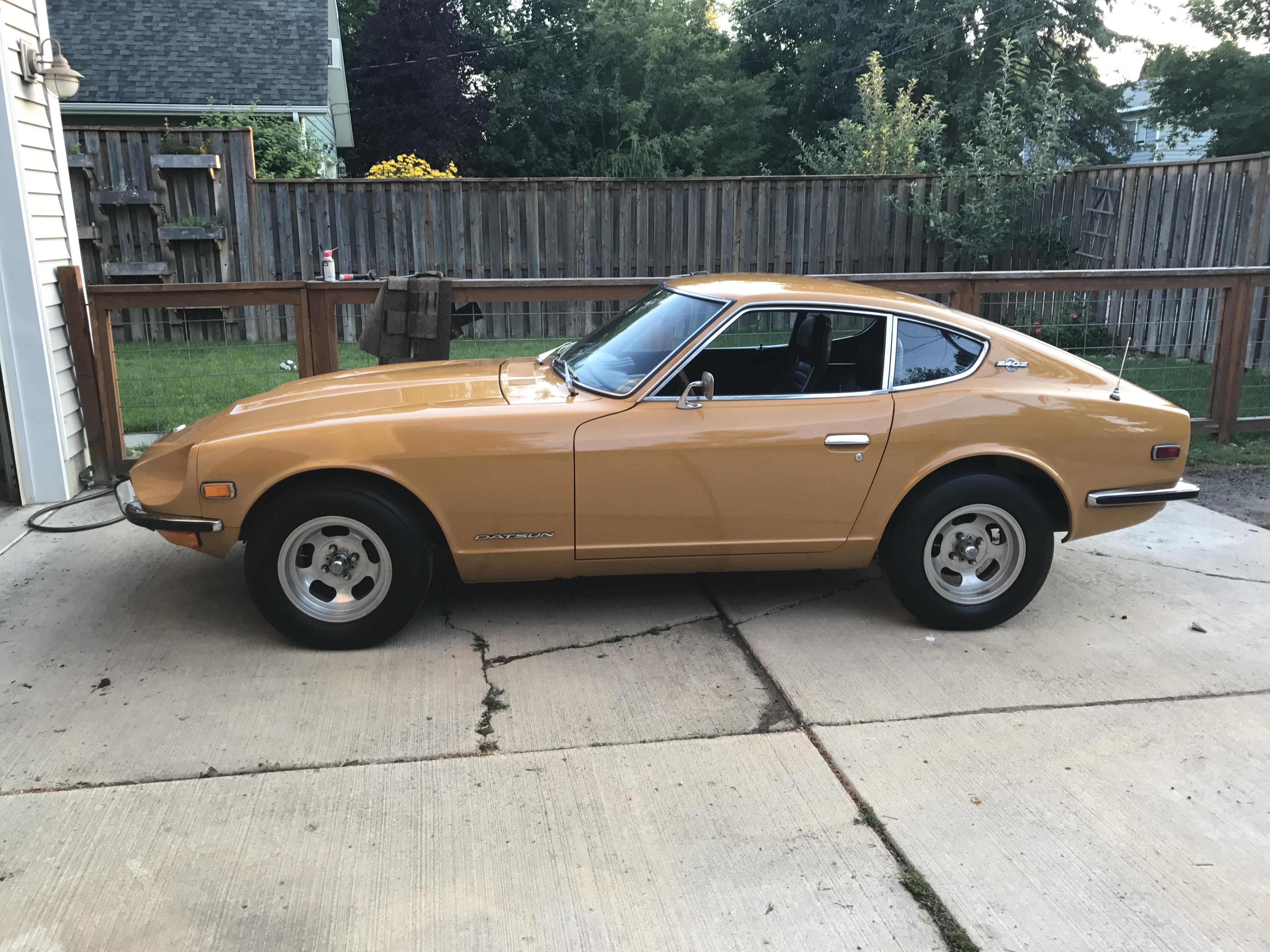 Content Count

557

Joined

Last visited

Days Won

6
Community Reputation
251
Excellent
My Cars
Zcars Owned
About my Cars
Iac balance bar is looking good. Next is having it cut.

Stroker Diesel crank is back from marine crankshaft! Offset ground to 84.6mm Toyota rod ends 1.8896" Ground main journals to -020" Dynamic balance Ion plasma nitride, straighten and micro polished.

Diesel Stroker crank. Extra offset ground for toyota rods. I will have full details tomorrow. I had the work done at marine crank.

He is a Z enthusiast. Plus a racer, plus a engine builder, plus hobby guy. Super nice.

Starting cam mock up. I'm using the bonk .535 cam.

Here is my flow testing data Datsun Flow Testing Data.xlsx Duffys E31 Flow Testing 63" Static 15" Static 63 Degree Shop 45 Intake Valves 36.5Exhaust Valves DSI Big Valves LIFT Manometer CFM LIFT Manometer CFM Porting By Andrew Kazanis of Mad Greek 0.05 50 35 0.05 14 35 Date: 2/22/2020 0.1 45.25 60 0.1 13 55 0.15 41.75 90 0.15 12.1 80 0.2 36.5 125 0.2 11.5 95 0.25 33 140 0.25 11 115 0.3 31 160 0.3 10.7 125 0.35 27 190 0.35 10.5 130 0.4 23 220 0.4 10.3 135 0.45 21.5 235 0.45 10.1 145 0.5 21 235 0.5 10.1 145 0.55 21.2 230 0.55 10.1 145 0.6 27 190 0.6 10 150

Data is back! She flows pretty darn well.

Datsun Spirit valves are in my E31! Next is flow testing. Thanks for all the help Andrew Kazanis Details: New guides, bronze guide liners, reamed to size, seats cut, three broken studs removed.

My oer/ SK intake plan is going to be perfect. Basically I'm looking for a clean way to do iac and pcv. I will have a plate machined to cap this faux balance bar. Then tap each runner for 1/4 or 3/8. I love the oer/ Sk linkage. The IAC and PCV will be done on the bottom out of sight. This is what the Sk/ oer intake look like under that cap. Casting is a little rough for my personal tastes. I will use a Bosch 0280140551 IAC.

Leon Chisler's vintage OSGiken head. Straight L series engine porn. What he is doing to it. CP pistons, 90mm stroke en36 crank 89 bore billet chromoly caps crank girdle plate 3400 liter

Real results would be dyno time and lots of headers. But I doubt that would ever happen. So many variables, I think it would be impossible to really test. cams, port work, compression, engine size, exhaust size, carb size, efi or not etc......

I don't know if it's a greddy shape. I would say it's not equal length. It is ceramic coated though.