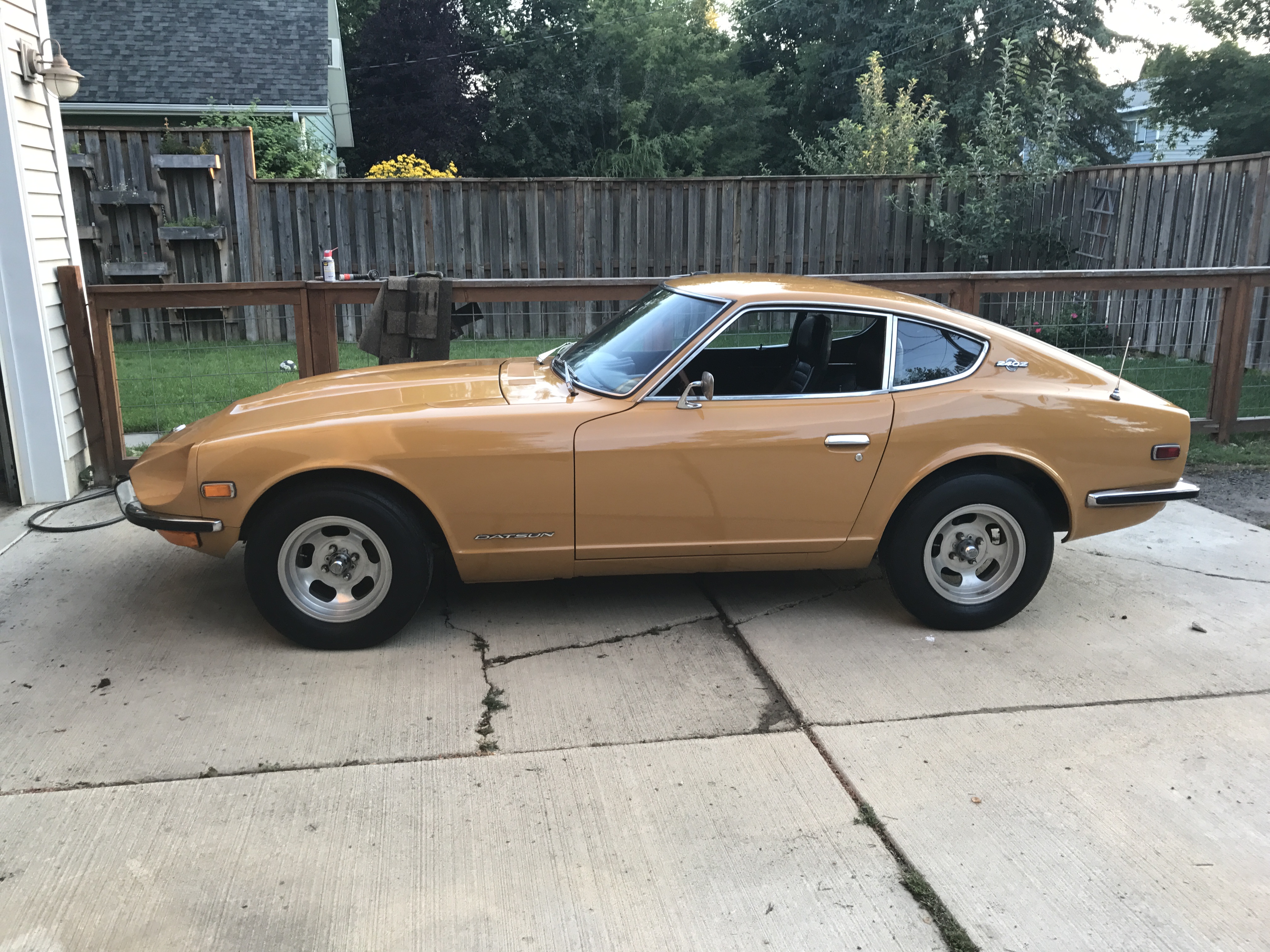 Content count

181

Joined

Last visited

Days Won

3
Community Reputation
54
Excellent
My Z Cars
Zcars Owned
About My Cars
I got my centric rears that were back ordered. They are works of art. Model 142.42523 and 142.42524

I can tig weld stainless. But I would rather not weld on a brand new 900$ exhaust.

Only thing I don't like about the new fujitsubo is the exhaust hanger not being welded onto the muffler. I wonder why they did that?

I just bought the new version. Should be here in a week or so. I will be able to give details on its fit.

You should have posted the pictures! It tucks up so nice.

duffymahoney replied to SandyI's topic in Electrical

Lots of threads on here about it. Use the search feature, I think most people love it.

I asked whitehead about spirit garage, I would love to see pictures when yours gets in. It's my favorite exhaust routing design, but I don't like the clamp system much.

I am trying to get my series 1 ready for a local car show. The only thing left really is exhaust. Sadly my stock is shot, so I can't use that.

Sadly they are back ordered for at least a month.

Wish I could stream it somehow.

I got another set of rough 44s. Strangely they were fully functional though. They came out amazing. Now off to have them rebuilt. I assume it gets everywhere and will need to be thoroughly cleaned and sonic bathed.

I added this 120v solenoid for the air. So when i use my foot pedal it turns the air and the slurry pump on. Works so much better this way. I had great luck keep the slurry mixed by every 30 seconds or so pointing the jet to the bottom and mixing up the slurry mix. I could tell the slurry would be different for a bit.

I worked on my space e31 head and another Mikuni 44. Sadly the head has some severe pitting on number 1 and 6. It was covered in carbon. So you couldn't see it. Strange.

I don't think vapor affects the aluminum at all. I think it just picks the dirt out of crevices. It won't pull off silicone or gaskets very easily. Doesn't affect zinc. Doesn't damage anything Today I tried way less glass and had the same results. This valve cover was rough. Looks pretty awesome now. Trying to get the appearce to be uniform is time consuming. I just gave up. I plan on doing 3 covers. One wrinkle red, wrinkle black and this one and decide which I like the best. It it just barely big enough for this cover. The head will be tough to fit and get the ends done. Shouldn't be that bad though.

Not done with the cover yet. I will eventually do my head and my ford bronco oil pan and then my harada manifold.