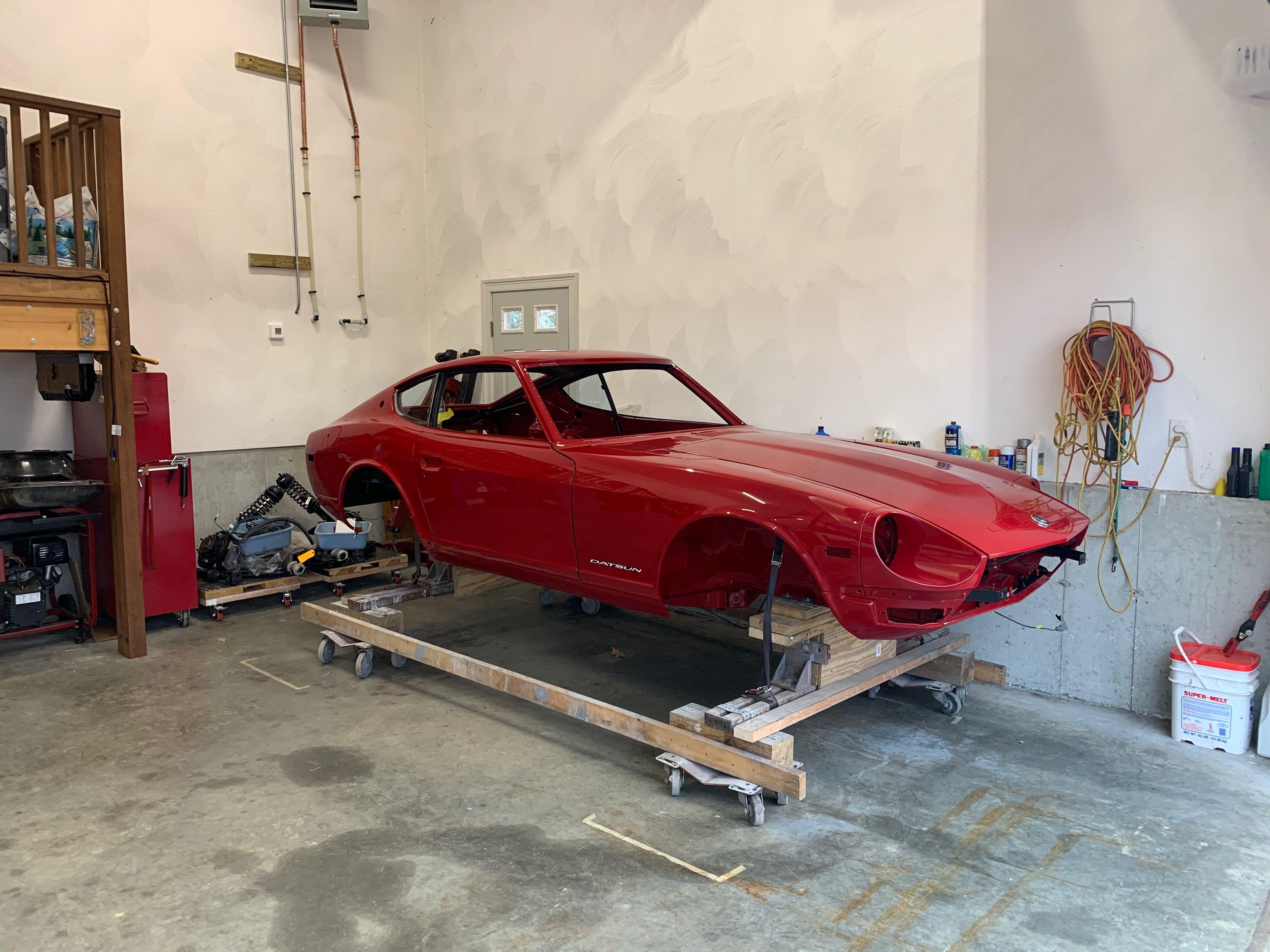 Posts

63

Joined

Last visited
About foosman
---

User Group:

Members

---

Member ID:

31064

---

Rank:

EnthuZiast

---

Content Count:

63

---

Content Post Ratio:

0.03

---

Reputation:

21

---

Achievement Points:

616

---

Member Of The Days Won:

0

---

Joined:

03/31/2016

---

Been With Us For:

2281 Days

---

Last Activity:

---

Currently:

---
Clubs
Recent Profile Visitors
The recent visitors block is disabled and is not being shown to other users.
foosman's Achievements
EnthuZiast (6/14)
Rare

Rare
Recent Badges
I have one from the Vintage Rubber full car kit that I bought a few years ago - the fit seems good (hasn't been leak tested), but it's been a challenge getting it to stick to the body. Body shop cleaned it a couple of times and re-glued, but it's still pulling up from the hatch frame. A thin coating of the seal is now stuck to the body, so the next step is to clean that off and try reattaching the seal yet again. Should that fail, I'll probably have to search out an alternative.

Someone just posted in one of the Facebook groups a picture of a full rear quarter panel as well. At the rate they're progressing, in a few years you could probably assemble a complete car with their panels.

I just put the Classic Tubes set (OE steel, not SS) in my 5/71, all except the flow guide vent line (I reused the OEM tube). Mostly accurate - I had to do some serious re-bending on the clutch master cylinder line to match the OE one I pulled out, and I had to adjust some of the bends in lines going through the 4-gang mounts on the firewall to get them to sit right, but overall I'm happy with the set.

Cover up the sunroof with a "period correct" vinyl top? Just kidding ... 🙂 Welcome back to the Z community - I took a long hiatus myself, around the time that the original IZCC mailing list closed down. My last running Z got sidelined in 1994, and my focus shifted elsewhere. Came back in 2014 when I finally pulled that 240 out of storage and began the restoration process. I seem to work in decade chunks, so hopefully the restoration will be done by 2024.

I also remember liking this one when it came out

Yeah, that was an instant classic when it came out - the Eugene Levy Thrill Driver one is good, too.

I'm using Elliot harness tape (ETN1000E) on spot repairs to my '71 harness - nice match to the OE tape, and it is adhesive.

So - it seems from all reports that today's replacement pumps all fail prematurely. Is that because of poor quality internals, and if so, why would someone want to use them to rebuild their pump?

I installed them, but it'll be some time before I have any experience with them. The core charge was only $11 or so, so I kept the originals too.

If you're interested in going this way, the website states "If any item is out of stock and you would like to order, then please contact us". I'm guessing that they just don't keep a lot of stock on hand of any piece, and will probably make them on demand. I bought a few of the single and double wiring tab covers a few years ago, and they seem pretty nice.

@FresnoZ It looks like shipping to Fresno will be somewhere in the $15 range via USPS (unfortunately, I'm on the opposite coast). A word of caution - these things could be 40+ years old, with 40+ year-old adhesive. They still seem pliable and in good shape, though. There is probably extra stripe material in each kit once you trim to fit, so it might be worth sizing what you need, trim off some of the extra, and do a test mount with the trimming on something similar to a car body to see how it sticks. Send me your address, and I'll drop them in the mail. Once you get them you can send me the actual shipping cost.

I picked these vintage ones up years ago at a garage clean-out, and I'll never use them. They probably aren't what you're looking for, but you can't beat the price - cover the cost of shipping and they're yours.

2

Scammers are on the rise - I received a suspicious "Hey buddy" message from "wins23" last week, similar to the ones above, asking me to contact some random guy at some random email address for the door parts I'm looking for.

I'd guess that the bottom one has JIS screws, which require a JIS driver to avoid ruining the head. Top one may have been disassembled at some point in its history, the PO used a Phillips screwdriver, trashed the heads, and replaced them with Phillips screws. All just guesses on my part - possible someone else on the forum has more definitive information.