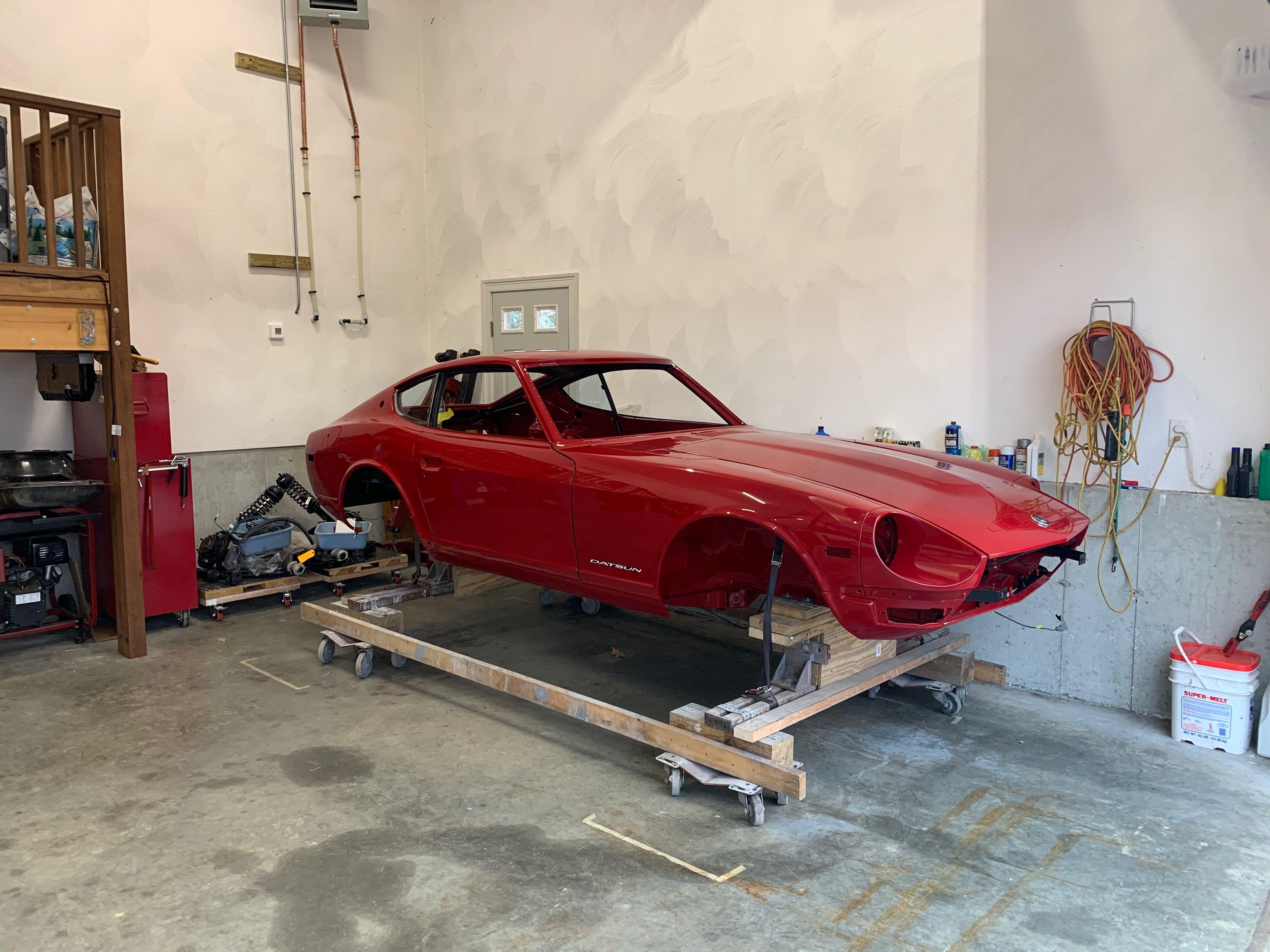 Content Count

32

Joined

Last visited
Community Reputation
5
Neutral
Recent Profile Visitors
The recent visitors block is disabled and is not being shown to other users.
I think the move to Texas A&M was in the late 1990s? I joined up in the early 1990s when John DeArmond was hosting it on his dixie.com domain, IIRC.

This is a nice forum - reminds me of the IZCC email list way back when.

Another option on harmonic balancer rebuilds - I haven't used them personally, but heard good things from others: http://hbrepair.com/

I don't have any personal experience with this one, but I've heard people say good things about it: https://www.yoesheadporting.com/product-page/datsun-240z-260z-280z-cam-oiler

From all I've read, you only need to change the mustache bar and lower transverse crossmember to use the later style diff mount. This seems somewhat consistent with the microfiche data, which shows that the diff front crossmember, mustache bar, and diff mount changes in 7/71, but the driveshaft doesn't change until 9/71 (which is coincident with the change to the "B"-series transmission). Not sure what the change is from diff front crossmember 55411-E4100 to 55411-E8300, but maybe it didn't change in ways that matter as far as the diff mount goes. MSA also seems to agree with this change set, FWIW. In any case, I will eventually be testing this as my 5/71 rear suspension is currently set up with the original diff front crossmember and driveshaft, but later diff mount, later mustache bar, and later lower transverse crossmember. "Original" with respect to the diff front crossmember and driveshaft is assumed, as anything could have been changed in the 20 years before I took ownership of the car, but the other rear suspension pieces that came off the car are all obviously series 1. The rear suspension is still sitting on a rolling cart, so maybe I'll find incompatibilities when I eventually install it back into the chassis. I have all the original pieces, so I can revert if necessary, and the original series 1 diff mount looks pretty good. I just figured I'd replace anything with 50-year-old rubber. I'm sure there are others in the group with more knowledge in this area, so I'll stand corrected if any of my assertions are incorrect.

The Creatures = Siouxsie and the Banshees side project, whose roots are in England.

Interested in a set, possibly two.

Today's usage of "Ha Ha!" or "LOL" would fit as well ... ?

Thanks for the translation - the dash is currently hanging from joists in my cellar (limited working space, safest place to keep it while I'm not actively working on it), so upside down is the only way I could snap a shot of it. I had rotated the picture 180 degrees, thinking that might be the 'right way up', but for some reason it posted in its original orientation. Can't make a connection with 'Grass', other than maybe the color green which is this car's original color (#907). Or maybe the assembly line worker was a clairvoyant, and foresaw how much 'green' I'd be pumping into the car's restoration 49 years later.

Seeing as I'm just finishing up my dash restore ...

The one I pulled from my '71 a few months ago measures M16 x 1.5, not 1.75.

Feel free to throw those bumper guards my way - I'll even pay for shipping. :-)

Thanks - only problem is their website says no deliveries to the USA ?

@SpeedRooWhere did you find originals? Searching on that GMB part number, it pops up on some place called "PartSouq" and other international sites, not sure they're legit.