Entry posted by tamo3 ·
652 views
I want to coilover my car, but scare to chop off original struts.
So, I've looking for spare parts. Luckily, local Pick N' Pull has new inventory of same year of my Z.
Before pick them up, I study how easy to remove suspension struts from the car. I learned removing spindle pins from strut is one of the hardest job...
Friend suggest to get yellow tank of propane to heat up and hammering one the spindle to move back and force to loosen up before using spindle removable tool.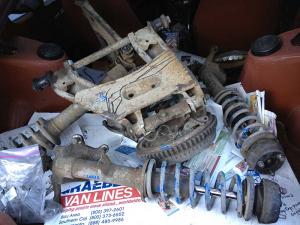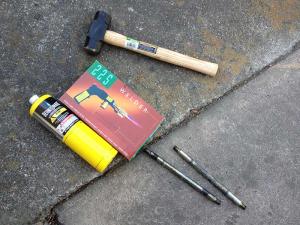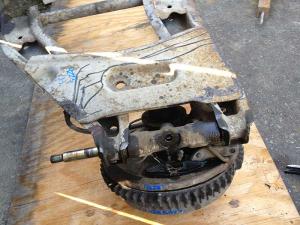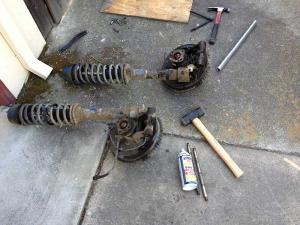 My spindle pins are not rusted, and just hammering them, I could've remove both of them without too much work:D
I guess I spent all of my luck for this year for this.