Gas Tank sealing with POR 15 standard tank seal

Many thanks to Jeff G 78 and postings by others for help with this. I noticed the instructions on the standard tank seal can called for thoroughly stirring the tank seal which I thought I had done but when I poured the seal in the tank there were a few lumps. If you look closely at the flat surface on the right (tank baffle) in the completed picture below you can see a couple of small lumps likely from lack of stirring. I used a pint and a half which is a half pint more than what POR says you need so it should be fine.
I spilled some tank sealer on the outside of the tank and thereby discovered how durable the POR standard tank sealer is when I started wire wheeling the exterior of the tank in preparation for painting.
Mike
Original dirty tank: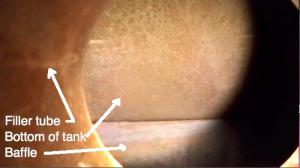 After acid cleaning with hydrochloric acid (per the bottle, this is a substitute for muriatic acid commonly used for this):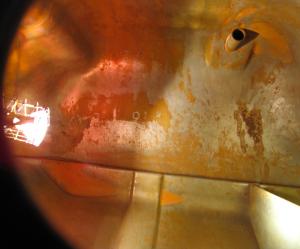 After marine clean and metal ready: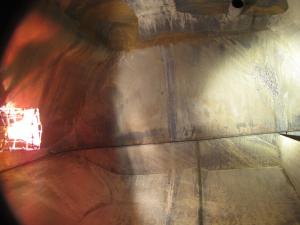 Completed (pink color from camera light):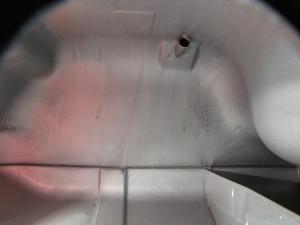 More details of my experience: