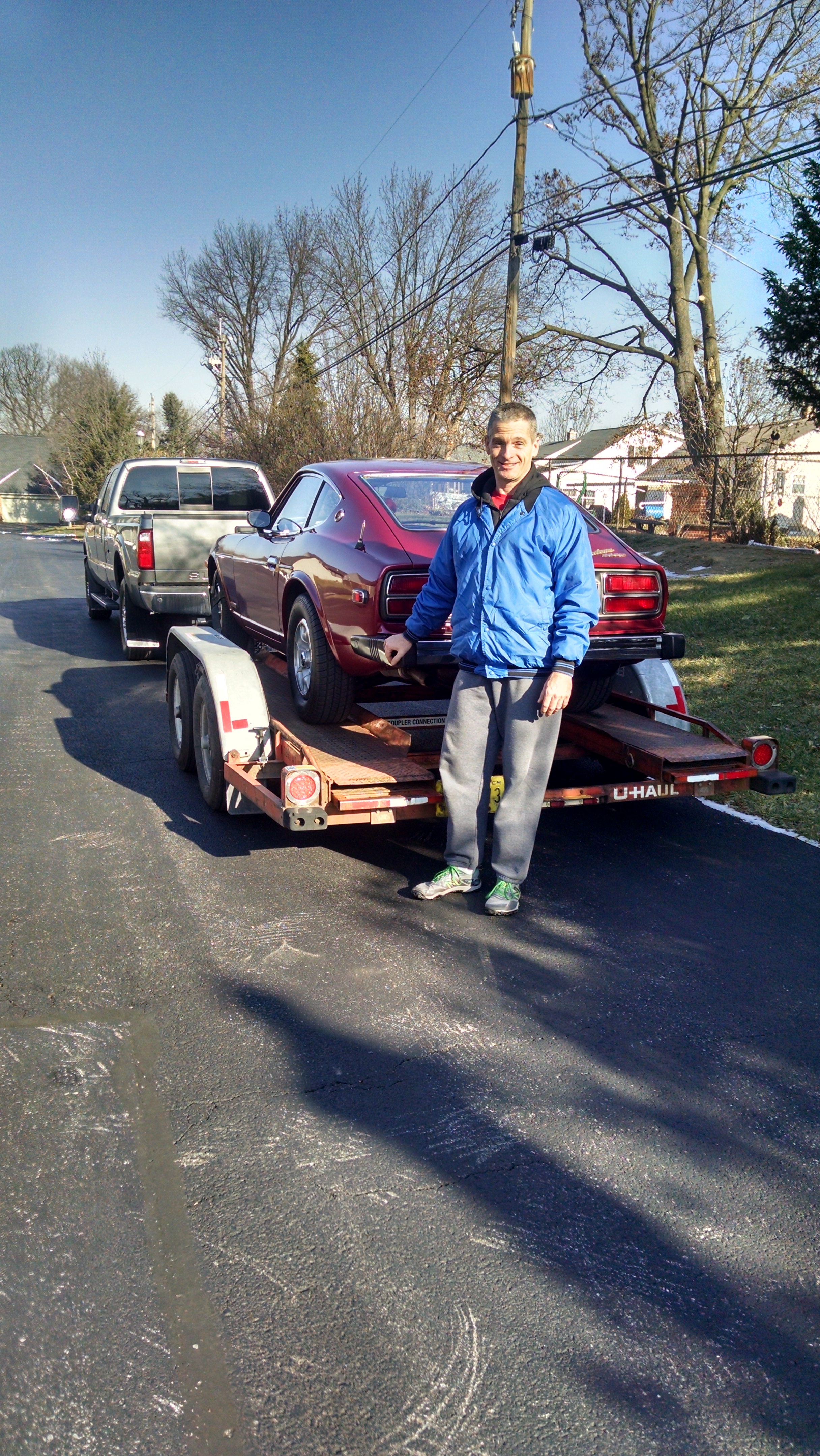 Content Count

70

Joined

Last visited

Days Won

1
Community Reputation
9
Neutral
Recent Profile Visitors
The recent visitors block is disabled and is not being shown to other users.
My Z has found the new home it needed. Thanks for all of the interest. A young man near Philly came and fell in love with it. I am confident that he is going to be a good caretaker. Maybe he'll show up here soon looking for advice.

All very well said. I also think you probably summed up the Z buyer categories perfectly. I'm starting to get interest at 6K with a couple buyers scheduled to look at it. I received nothing buy spam at 8K, so I guess I've learned where the marked is for a '77 280, at least in this area. I expected more, but the market will usually be a reality check. If it doesn't sell this weekend, I'll employ some of your advice, Captain.

That is where the Ziebart was injected. You can see it in the ad photo of the inner frame rails. I'm convinced that this car owes it's life to the Ziebart. The frame rails, floors and rockers are in great shape. The wheel wells are what got rusty on this one. I agree with everyone that says this car is a steal at 6K, but nobody wants so show up with money. I only received two calls on it for 8K. It's not pristine and needs some work but it's a solid foundation.

I do have one of them. It is quite a hack job.

Chuck this is the one I FB messaged you about. If it doesn't go at this price, I'll get to work on it. I saw that you have a new project, so you may not have the time that you initially thought!

It was painted in the mid 90s allegedly. This is according to the guy I bought it from who bought it from the guy that painted it. It needs work but doesn't need to be blown apart.

I hate to move this car, but I really need to. My wife can't ride in it due to her back for one thing. The other is that I have the urge to spend some money on it with a Datsun Spirit engine and a rear suspension rebuild. Sounds great, but I'd rather spend the money elsewhere right now. I believe 6K to be a bargain price in an effort to move it quickly. Car is in central PA. Fuller details and photos in the Craigslist ad: https://harrisburg.craigslist.org/cto/d/1977-datsun-280z-price-drop/6620690663.html

Great info as always, gents. Thanks. The photo documentation is particularly helpful, Blue.

Datsun sure didn't feel the need to go into much detail into these mechanisms, now did they? I think I may have figured out my problem, but am asking for input from our community experts before I start putting force on things that shouldn't be forced. I believe my adjuster mechanism is rusted together where it should pivot. So. should the adjuster fork pivot on the arm which is attached to the parking cable? On mine, the end of the fork which contains the adjusting wheel does not move freely on the shaft. That being the case, the lever arm which spins the adjuster wheel isn't able to return to it's starting position. Conversely, I can't see that the parking brake will work since the lever won't move with the adjuster fork holding it in place. Secondly, any helpful tips in freeing these up other than penetrating oil and patience? Thanks for the helpful input, guys.

Thanks for the 3M vote, Charlie.

I'm simply trying to re-attach about 10" of the bottom edge of my cover which has come loose from the back and hangs down. I haven't found a consensus on the best adhesive to use on the vinyl panel cover. The current discussion on headliner adhesive is interesting and it seems like the 3M stuff would work. I've tried a generic contact cement which didn't work and a general glue that my wife uses for crafty type things. I'm trying to be careful because I don't want something too powerful where removal would destroy the hardboard on some future day when the cover needs replaced. It'd also be nice to not need to buy a tub of the stuff when I'm only dealing with a small section. Thanks for your input.

Here's what the 280 has: http://www.ebay.com/itm/74-78-DATSUN-280Z-280ZX-FRONT-SPINDLE-CASTLE-NUTS-WITH-WASHERS-NICE-OEM-PARTS-/222423964707?hash=item33c9805c23:g:rscAAOSwxg5XybHE&vxp=mtr Thanks for pointing me to the ebay source. I'll have to get in the habit of checking there. $25 for one nut is a tough pill to swallow. Oh well, clumsy, stupid people that lose important parts deserve what they get I suppose.

Thanks for the replies, men. This one isn't a castle nut, but a standard nut which is thinner than usual. Then a cap fits over the top of it and the cotter pin engages the cap. Apparently this was only on the 280. Although you do have me wondering why the 240 castle nut wouldn't work in it's place.

I don't know what to call it. You know, the one that threads onto the spindle after the outer bearing and the washer, and before the retaining cap and cotter pin. I'm mystified how I lost it and have never looked for a thing more thoroughly in my life. I've now thrown in the towel and find that this happens to be an item that can't be found anywhere. So I'm now to the point of asking the Z community if anyone has one or knows where to get one. Please PM me if you have one available. I will be eternally grateful. Thanks,

That's why this somewhat puzzles me, Chuck. Reversing the threading counter to the spin as in the left side pedal spindle makes sense. I see no reason for it here.