Firewall insulation pattern for 1/1972 240Z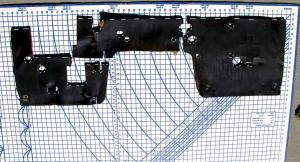 Here are pictures of the firewall insulation of a 1/1972 240Z on a "fabric board" with lines 1 inch apart going both ways to allow duplication if for some reason someone wanted to. Note that the top edge of all three pieces of the insulation are lined up with a blue line on the fabric board. Pictures were taken in full sun and have shadows. To clarify where the black insulation poster board ends and the shadow begins white dashed lines have been drawn. This could be printed out and the blue fabric board lines drawn as white lines with a ruler to extend what is on the fabric board across the black insulation to make duplication easier. Or start with a fabric board (cheap, can get in fabric shops) drawing what you see here on the cardboard fabric board as a pattern.
The insulation pieces are from a 1972 January MFR date 240Z they didn't come from the car shown in my signature.
Driver's firewall insulation: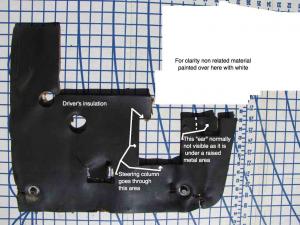 Passenger's firewall insulation: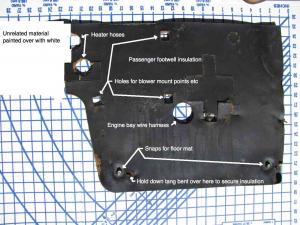 In car- driver and middle sections: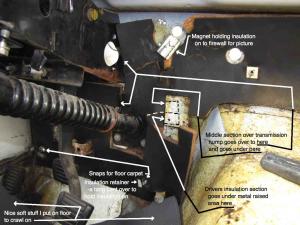 In car- passenger side: