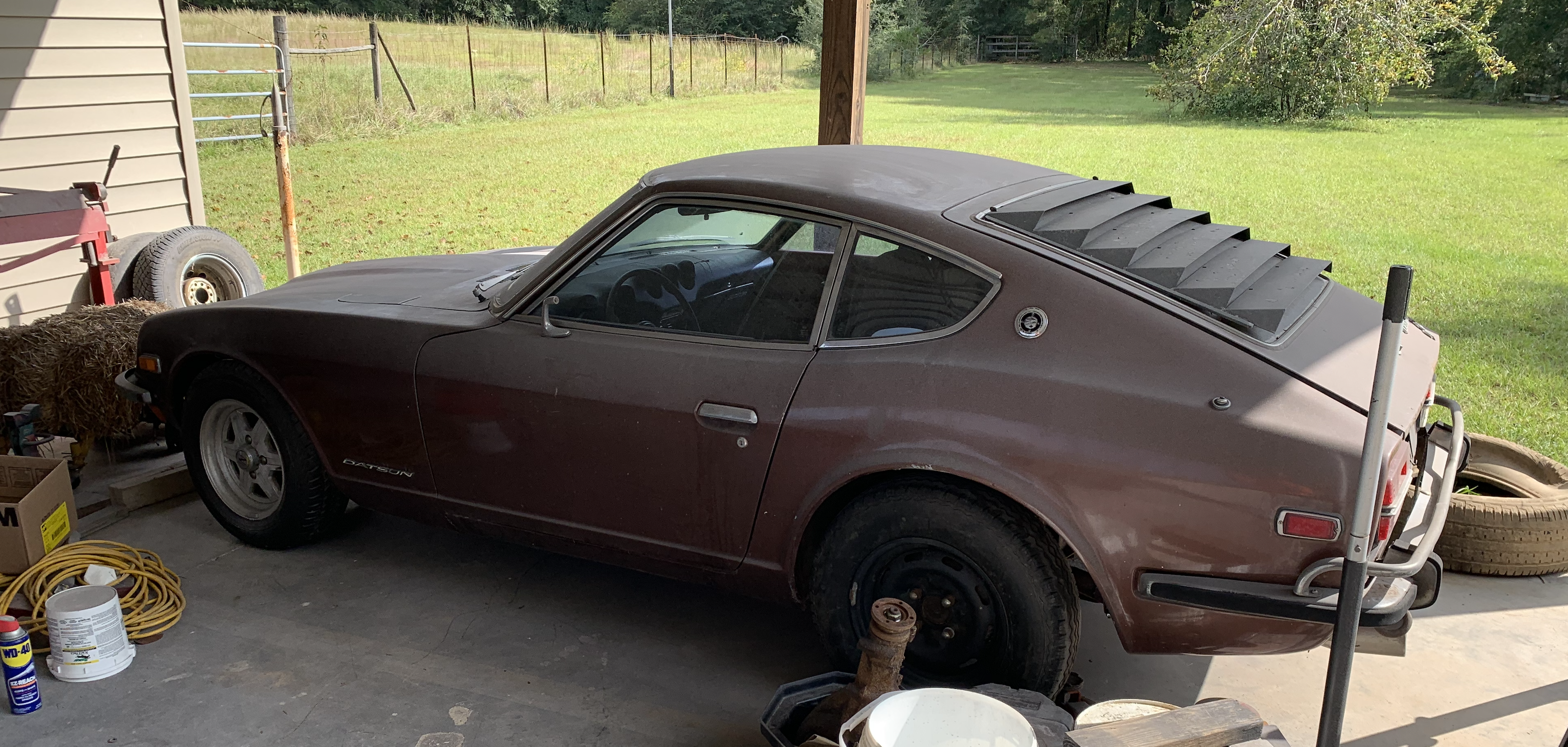 Content Count

5

Joined

Last visited
Community Reputation
1
Neutral
Recent Profile Visitors
The recent visitors block is disabled and is not being shown to other users.
JonathanRussell, Thanks for the feedback. Good question! The engine is original. I will do a compression check. So we are working on getting the engine running. The reason I asked about a rebuild is once we drop the engine and tranny, I want to have both overhauled/serviced so when we finish with everything else, I don't want to have to do anything major to the engine/trans. If that means a rebuild, that will be the time to do it. Makes sense?

Yes sir!! I appreciate the advice. This is my first restores and limited experience. I have some assistance but the person isn't very comfortable with all the specifics in 240zs. The simpler we keep it, the better. I will probably hold on to the turbo/5 spd for a later project. Thanks all for input. I'm pretty sure I will reach out for more. Once we get started, I will post some pics.

Thanks siteinseen for threads!! Good info on engine and tranny. In this short time, I'm leaning more to keeping originals especially not having a z restore shop close by.

Granny knot, Thanks for the suggestion. I'm thinking the same thing. I know the zx turbo will give more power but like you said, with the car being light, it should be enough power for what I need, as well as having matching numbers helps with future sales. Look forward to more conversation!!

Hello Z family, Hope all is well!! I'm new to the forum and look forward to some great input from the SMEs. I've own a 260, 280zx and just recently purchased a 1973 240z to restore. I have the opportunity to either keep the original engine/4 spd manual tranny or replace with a 280zx turbo and 5 spd manual tranny? What would be your recommendation? Also, what do you think the estimate cost will be for a the overhaul of the engine. I have someone to do the tranny but may have to reach out to a shop for rebuild. Any Z specialist close to lower Alabama? Thanks!!