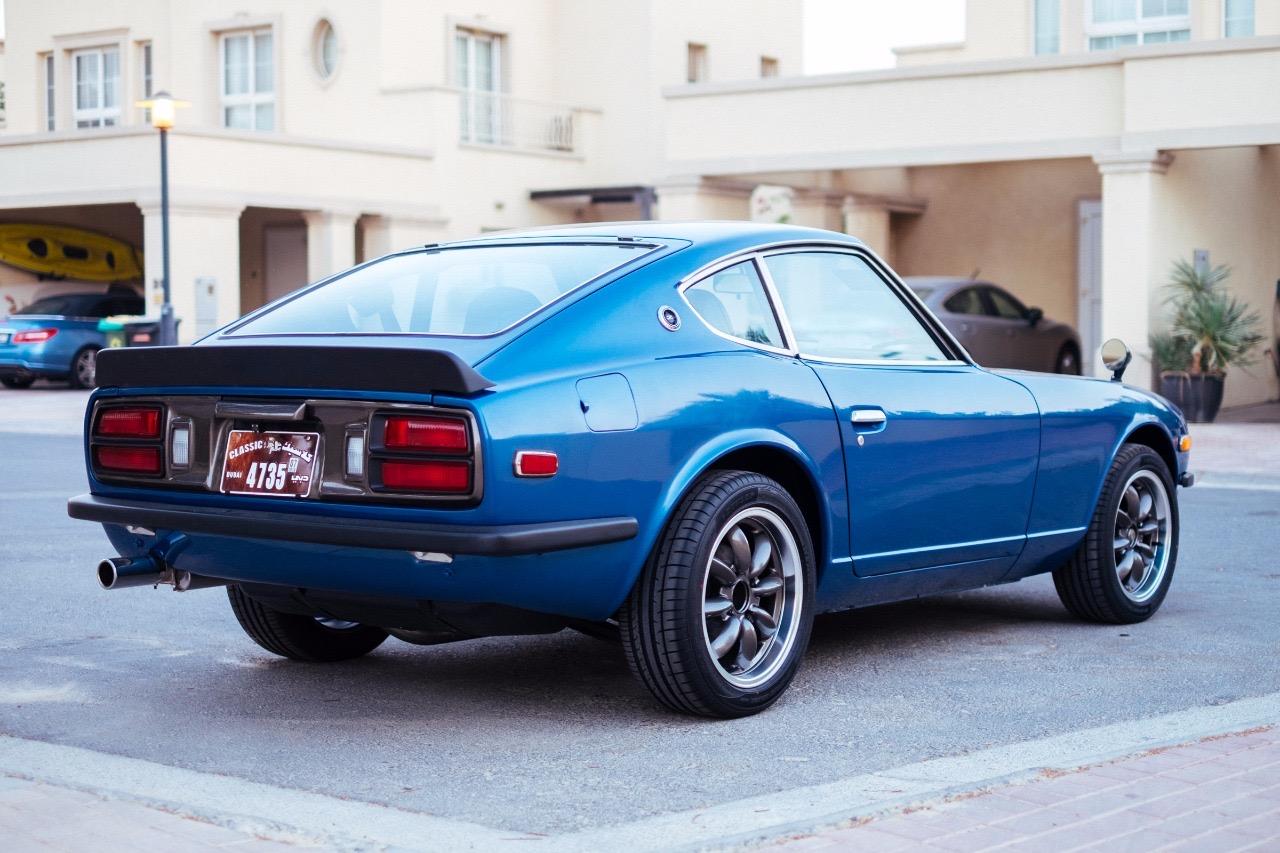 Posts

13

Joined

Last visited

Days Won

1
About zella
---

User Group:

Members

---

Member ID:

33497

---

Rank:

ApprentiZe

---

Content Count:

13

---

Content Post Ratio:

0.01

---

Reputation:

10

---

Achievement Points:

126

---

Member Of The Days Won:

1

---

Joined:

01/10/2019

---

Been With Us For:

1234 Days

---

Last Activity:

---

Currently:

---
Clubs
My Cars
Zcars Owned
About my Cars
Recent Profile Visitors
The recent visitors block is disabled and is not being shown to other users.
zella's Achievements
ApprentiZe (3/14)
Rare
Recent Badges
Hi there, Not sure if this is the right place to post this, but I was browsing around and noticed that there really isn't any up-to-date Datsun registries anymore. The one on zhome is outdated and difficult to update and the ones on facebook have a lot of other junk. I was thinking of creating one to highlight all the different Datsun's all over the world and add photos, build links etc. Do you think there is space online for another registry?

1

I noticed this steering wheel on a petrolicious video featuring a Datsun 240z and was wondering if someone could help me with identify if the steering wheel was a Nardi Competition or a Nardi Deep Corn or something else? Also, with these steering wheels, what kind of hub/adapter do you need for it to work on the Datsun 240z/280z?

I'd be grateful if you can help me find the following from the 280z the next time you're out there. 1) The two knobs that control the light dimming of the speedometer/tachometer and lets you reset the odometer 2) Center map light 3) Steering wheel if its in good condition Please and thank you!

Yikes! That is not pretty.

The steering wheel that's in my 75 280z has this leather cover. I tried slowly opening up the cover to see what it looks like underneath and couldn't really figure out what kind of material lies under the leather cover. Anyone else have photos of what his steering wheel might look like without the cover?

I see these guys at most of the car meets here. Super friendly guys who are very passionate about what they do.

Thank you! The wheels are Rota RB 16*7". And the tires are 205/50/R16.Took a lot of back-and-forths to get the tire size right but pretty happy how it came out.

So the door tag was lost a few years ago, apparently they removed it when they were doing paint re-touchups and they never put it back (photo below). I looked up the VIN number against the production date and it looks like its a 75. Maybe one of the previous owners replaced the bumpers? Anything else I can look at to confirm if its a 75? Love all the investigative work on this forum!

Good eye! The louvers are in the shop getting painted the same color as the bumpers. Not sure if I'll put em back on the car, but will try em on after the paint and decide.

So it does have an antenna, but it's on the other side. You can see it in the photo below. The fender mirrors are after-market, and came originally with just one mirror on the drivers side. It's a 280z imported from the U.S.

They aren't a lot of 'em here but they are definitely getting popular. You've probably seen the famous yellow one out of Dubai: https://www.instagram.com/p/BhGokKjn-b_/

Hi all, just wanted to introduce you to my 1975 Datsun 280z, who we lovingly call Zella. I acquired Zella about 4 months ago, after looking for a Datsun S30 for more than 1.5 years. She's far from perfect, but she is so much fun to drive. She just got a re-paint (of the original color), had her exhaust replaced with an MSA one, and had her ugly 280z bumpers replaced with some minimal ones. Her wheels have also been replaced to give it that modern touch. Hope you like it. Before This is what she looked like when I first got her. Had to get rid of those ugly bumpers. After And this is what she looks like now. Needs some coil overs soon to give her that proper stance and some work in the interior. But for now, she's so much fun to drive!