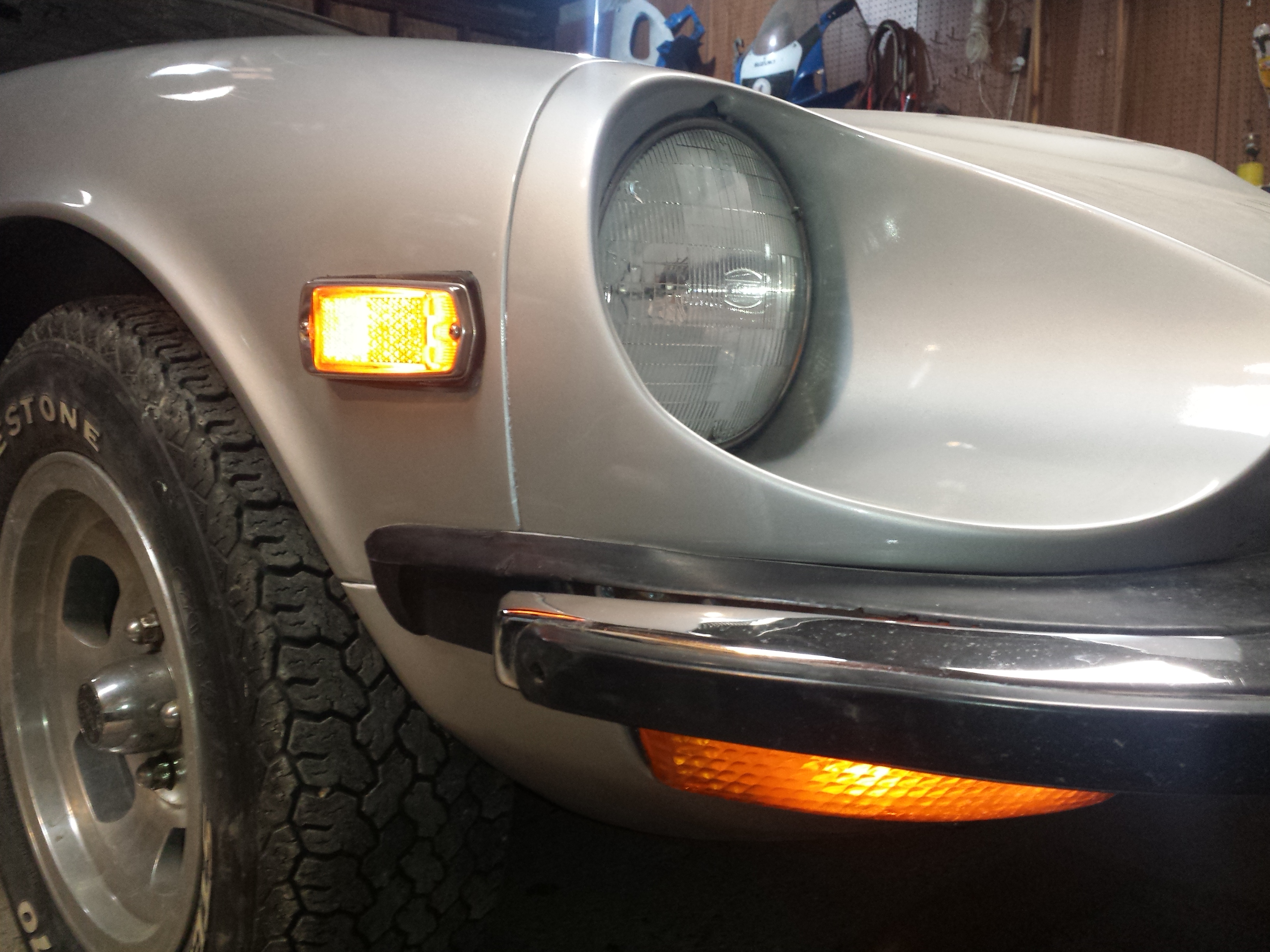 Content count

40

Joined

Last visited

Days Won

1
Community Reputation
5
Neutral
My Z Cars
Zcars Owned
About My Cars

Current Z is an early 260
Recent Profile Visitors
The recent visitors block is disabled and is not being shown to other users.
They still look damn cool going down the street. I almost crash my truck if one drives by trying to look at it. A '72 240 was my first car from the day I turned 16. Chrome bumpers, those sexy headlight cones, long low power bulge hood. They sure took America by storm.

Being rubber banded together and in the bottom of the storage bin, were they packaged as extras from the factory?

Well, I figured they should stay with the car. This is my 5th S30 over the years and second 260. It's by far the nicest and about 100% factory complete car I've seen. It sat 30 years in a garage. Would feel like I'm stealing something from her to sell em.

Yep, mine is a skinny bumper 260. Cool. Thanks guys. Where exactly did they go? I'm afraid to touch the rubber band, it's 44 years brittle. The bands on my luggage tie down straps (to bundle up the extra length) are also intact and very hard. I won't be reviving them either. This will unfortunately be for sale soon.

These are much bigger than a brake hose clip. Not symmetrical either.

Found these (4 of then banded together) in the storage bin under tools and Jack. Not sure if Datsun/Nissan parts but they have that plating that makes me think so. Looks like spring loaded clips or shims.

I'm going 100% oem for the correct look. I even wish I could find a good 1974 battery, that would be cool. I bought a new battery already though.

Thanks gnosez, I did go with a size 24 battery. I measured height length and width to fit the factory top battery bracket properly. I'm ok with the positive post being by the fender. My positive lead had a full rubber cover and the hood height adjust bolts that stick down below the cowl still have their original plastic covers over the threads.

Better yet, I didn't know. Good to know and will remember. Thanks

Cliff, Go to ebay for it. Search on.. Datsun 240z battery

Well, I went oem. Nissan still makes the part so I ordered one. The billet ones look nice and I would make one for a different car but my car is 100% stock in every way so that's the look I wanted. Thanks all.

Freez, do you still have that un-used air cleaner? I'd be interested.

That's an impressive document zed head. Thank you.

Good stuff w3, I'm not positive but others will likely know with more authority.. I'm pretty sure all the zip ties and insulation on my 260 fuel lines was factory by 1974. Pretty sure an electric fuel pump at the tank was also standard. Not sure about either however. I wonder if the vented hoods on the 280s were for the same reason. My first ever car was a 72 240, 37 years ago, now that mention it, I vaguely recall having vapor lock issues in the summer.

Maybe I wasn't clear. I meant that I was hiring. siteunseen wanted to get hired, he didn't mention pay. I'll hire all that want to come on board, I just can't pay actual cash wages. The free coffee stands. If you want the coffee stronger our some other adult beverages you are on your own to bring them because I simply don't ever have them. Most of the "work" is looking at z car websites, poking around ebay and craigslist for z car stuff, farting, smoking, drinking, joking, etc. You might occasionally find yourself talking to my backside as I'm leaning in under the hood but the view from that angle is no worse. I better take a little nap after all this thinking about work.