Hello everyone,
I apologize if this is in the wrong thread, as the subject is not limited to S30s, but I figured I'd give it a shot.
I am in the process of restoring my 1970-71 CA Blue License Plate for my Z, and would love to hear if anyone had experience with it?
The biggest problem I am facing now is finding a matching color right out of a can. Has anyone had any luck with finding a color that matches the blue and yellow on these plates? I went to a paint shop to try and get a mixture once, and the employees proceeded to tell me that I would get a ticket for it :stupid: I am leaning towards spray paint just because it results in a smoother texture, opposed to if I were to use a brush.
Once again, I apologize if this is in the wrong thread. But I've searched over and over for the paint codes with no luck. I know I can buy replicas, but what I really want to do is just repaint the existing ones I have.
This is a plate for reference (not mine):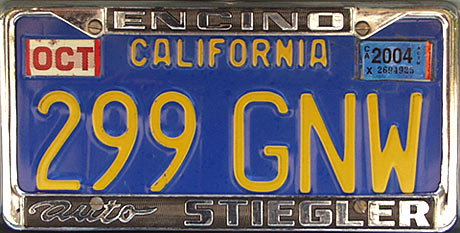 Any help would be greatly appreciated